Of Musical Myopia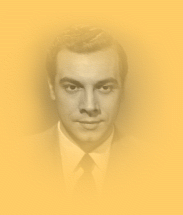 by Lindsay Perigo
Below is a list of tracks nominated by Derek Mannering to make up a CD called Mario Lanza: The Definitive Collection, apparently scheduled for release later this year. My specific, brief comments on each track are interspersed after each title. Let me first make some general observations.
Mr Mannering claims that his brief was to select 24 tracks "featuring Lanza in top vocal form." What an opportunity! Of course, "Lanza in top vocal form" would take up multiple CDs, not just one - so there certainly could be no excuse for including on this CD anything at all in which Lanza was not "in top vocal form."
Lo! What do we find? That Mr Mannering seems intent on playing the musical flibbertigibbet, choosing tracks in which Lanza not only is not in top vocal form but also is stylistically well below par. Fully one third of the twenty-four tracks are in this category - see my comments below.
Mr Mannering has repaired for the bulk of these sub-standard tracks to Coca-Cola Radio Show performances. He knows that these recordings were often rushed, under-rehearsed & not intended for commercial release. One cannot quibble with the release of the Coke performances that were not rushed & under-rehearsed, but deliberately to seek out some that were, simply because they have popular titles, & then to package & release them as "definitive," is a gross offence against Mario's memory.
Mr Mannering protests that he had to select tracks such as these in order for the CD to be commercially viable. To make this risible claim is to presume that the CD's potential purchasers are as musically undiscerning as he seems to want to be. Perhaps some of them are, but it's a safe bet that a huge number are not. The latter will know sloppy singing when they hear it, & sloppy singing they will get in abundance on this supposedly "definitive" collection. What on earth is commercially savvy about that?!
The really sad thing is that there are a wealth of superbly-performed songs with commercially popular titles that could have been released on a CD such as this, but Mr Mannering's musical myopia ensures they will remain unremarked.
Here now are the selections, with my comments interposed:
***************************************************
DEREK MANNERING: MARIO LANZA - THE DEFINITIVE COLLECTION
Disc 1
1. BE MY LOVE (RCA)
Not again! Please, just for once, could we have a CD without this on it?
2. GOLDEN DAYS (MGM)
Well, OK, but again – hackneyed & readily available elsewhere.
3. BECAUSE (Coke Show)
A complete travesty. Why not the truly definitive Great Caruso soundtrack version instead?
4. LA BOHÈME: CHE GELIDA MANINA (RCA)
Yes! In an outbreak of common sense, Mr Mannering has chosen this version instead of the Coke one. Let us be thankful for huge mercies!
5. ONE ALONE (Coke Show - with Introduction)
Again? Give us a break! This version is wayward & riddled with "white" tones.
6. LA DANZA (Coke Show)
Very good!
7. THE LOVELIEST NIGHT OF THE YEAR (Coke Show)
Plain crazy. This performance has virtually no redeeming feature at all. It is a grotesquery of mis-pitching, with Mario & the orchestra seemingly intent on a display of wrestling rather than waltzing.
8. ARRIVEDERCI ROMA (MGM)
Another grotesquery, exacerbated by the screeching of that god-awful street urchin. Already damnably over-released - why on earth churn it out yet again here?! "Definitive"?! Words cannot express how fatuous a notion that is!
9. NIGHT AND DAY (Coke Show)
Very good!
10. CORE 'NGRATO (RCA)
OK.
11. DRINK, DRINK, DRINK (MGM)
Excellent!
12. BEGIN THE BEGUINE (Coke Show)
Excellent!
13. O SOLE MIO (Coke Show)
Granted, the high notes on Mario's second re-entry are breathtaking, but three or four dazzling high notes do not a "definitive" performance make. The performance overall is sloppy.
14. RIGOLETTO: LA DONNA È MOBILE (Sung In English) (Coke Show)
A truly silly selection. Understandable had Mario risen to the occasion & delivered the English lyrics with the panache & humour we might have expected. But he didn't. The performance is barked, graceless & perfunctory.
15. APRIL IN PARIS (Coke Show - with Introduction)
Very good!
16. GRANADA (Coke Show)
Another silly selection. Mario's weakest performance of this by far.
17. BECAUSE YOU'RE MINE (RCA)
Excellent.
18. RIGOLETTO: QUESTA O QUELLA (RCA)
Excellent.
19. I'LL WALK WITH GOD (MGM)
Excellent.
20. TORNA A SURRIENTO (Coke Show)
Mario "in top vocal form"? The voice is strangled, the performance stilted. Why not the Serenade version?
21. Schubert AVE MARIA (For the First Time)
OK.
22. ROMANCE (Coke Show)
Bravo! About time!
23. MARTHA: M'APPARI (RCA)
Excellent.
24. WITHOUT A SONG (Coke Show)
Excellent.
Disc 2 THE MARIO LANZA STORY read by Christopher Lee
Fine!
***************************************************
Now already I can hear the baying of Mr Mannering's devotees on Mr Rense's Forum protesting that we should be grateful for anything that Mr Mannering persuades BMG to release, & that to criticise his selections in this manner is "mean-spirited." As it happens, I am one of those who believe it desirable that BMG eventually put out every note of Mario's they possess, good or bad, in the best possible sound, in one fell swoop. And my reviews on this site of earlier Mannering CDs are, for the most part, glowing - deservedly so. But I am also one of those who are fed up to the back teeth with mediocre or downright atrocious material being released, re-released & re-released again ad nauseam under such fatuously inappropriate titles as The Best of ..., The Ultimate ..., Pure Gold, etc., while an abundance of real gems remains salted away. Mr Mannering appears to be in a unique position to dissuade BMG from this lunacy, yet as far as I can tell he's now encouraging them!
Let this release go ahead, by all means ... but please, please change the title! For genuinely "definitive" collections I refer readers to Derek McGovern's companion essay on this site, An Open Letter to BMG/Sony. These are offered not as dogmatic fiats from which no deviation may be countenanced, but as helpful models of what "definitive" compilations would really look like.
And in a similar spirit of helpfulness, may I offer my own suggested alternative title to Mr Mannering's upcoming release:
Mario Lanza - Classics & Curiosities.